How it works
1. Pick
Pick blooms from your favorite collection or mix & match!
2. Pack
Receive your carefully packaged blooms 3 days before your big day!
3. Party
Get Married! Enjoy your big day, stress free!
4. Back
Return the flowers in our pre-paid boxes.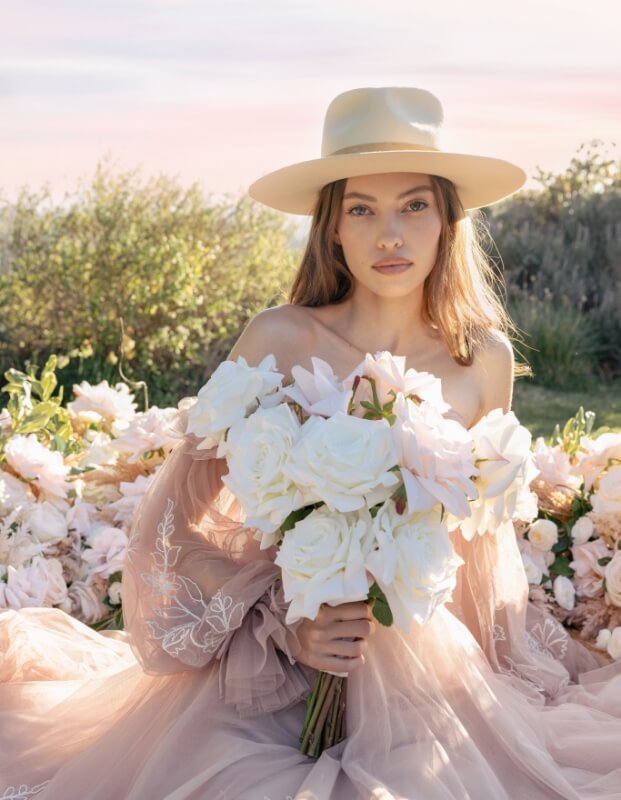 Rent & Return
Wedding Flowers
Our silk flowers look real, smell amazing and are always picture perfect - no matter where or when you tie the knot.
Shop Now
Cost-Effective
Save over 70% compared to traditional florists.
Reliable
Know exactly what you're getting. No surprises on your special day - our flowers are always in season!
Convenient
Order online in just minutes. Manage your account to change, cancel, or edit your order anytime.
Sustainable
Renting is Recycling! Did you know that the average wedding produces 400lbs of waste?!
Real Couples, Real Reviews
"This was the perfect option for us! I couldn't see spending all of that money on flowers for just one day. They looked great!"
Sonya
"All my guests thought the bouquets were real, that's how amazing the quality is and for an affordable price. Easy process to mail the bouquets back, customer service is outstanding. Highly recommend!"
Shyanne
"I absolutely LOVED my experience with SBB. They made everything so easy. We got so many compliments about the flowers. My bridesmaids wore cabernet dresses and they matched with the flowers so well!"
Jennifer
Faq
Something Borrowed Blooms is the official rent & return floral and decor company, specializing in premium silk wedding flower collections. Our blooms are rented for a fraction of the cost of a traditional florist, saving couples over 70%.
Yes, there are two ways you can preview our blooms! You can order a preview pack and sample two bridesmaid bouquets, two centerpieces, or one of each. Preview packs are shipped via ground transit service, with an estimated delivery date that is not guaranteed. Preview packs are intended for in-home trials, not for special events. If you would like to view our products for an event please place an order for a regular rental to ensure on-time delivery. Or you can visit one of our retail partners near you to see a bridal bouquet in store.
Yes! We hand select every flower stem that goes into each of our designs, sourcing our flowers from a premium silk floral supplier. We're perfectionists, detail-oriented, and only want to provide the most gorgeous wedding flowers. Our flowers look fantastic in photos and even better in person. See what real brides are saying in our Facebook group
Simply add all desired products to your shopping cart, select your wedding date, and review and agree to our rental policy. Next, you will be prompted to submit your payment information. We will charge a 50% deposit at the time of check out. This will secure your wedding flowers for your wedding date. The remaining balance will automatically be initiated when your order ships. All costs on our website are in USD, and the conversion will take place through your financial institution.
No! You will receive a prepaid shipping label along with instructions when you receive your order. All shipping costs for the delivery and return are included in your order.
No, we do not design custom collections by request. But we are always working on new designs and concepts and strive to offer a variety of beautiful, on-trend wedding flower options for every style. Feel free to get in touch with us to ask about any collections that might be in the works. Keep in mind that you are able to mix & match pieces from different collections.